Global Account Director - GOSI at BMC Software
I worked with Abhishek for close to 2 years at Tech Mahindra. During that time, I saw Abhishek not only managing his project activities efficiently, but also proactively contributing to competency and team building initiatives. He is technically skilled and has a good knowlege on Jive. He also has good customer management skills and has a strong willingness to continuously learn and grow as a professional.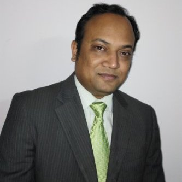 Chief Manager - Technology at Times Internet
Passion. Intensity. Attention to Detail. Hard Working. Strategic Thinker. These are words that describe Abhi. His extraordinary Jive expertise make him an outstanding partner, who understands how to get the most out of resources at his disposal. His ability to manage multiple high profile projects and able to motivate people around him to deliver a quality product is commendable. I came to know him when we were on the same project in Tech M. Abhi was always available. Whether it was related to work, or I wanted to get his advice on some crazy product idea, specially Jive related idea, he was always there to help. Working with Abhi has been a pleasant journey on several complex initiatives.
Technology Architect at Infosys
Abhi is an asset to any team he works with. His in depth understanding of technology, problem solving skills and ownership skills have always been instrumental in the projects' success. He is a team player and one of those people whom I can recommend for any project that needs a skilled technology person with good problem solving skills.